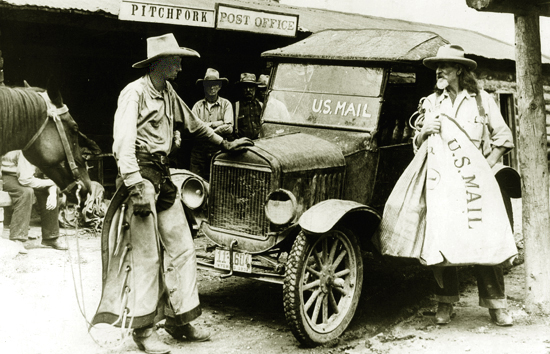 Jack "Two Dog" Scott" posed as the mailman.
The "post office" was actually the bunkhouse on which a post office sign was temporarily hung. The same theme was used in a photograph of Belden himself. See Below left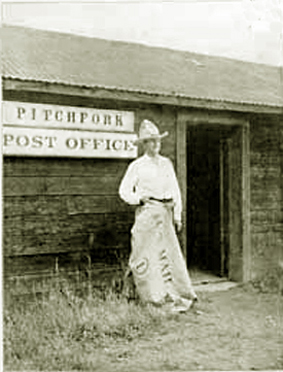 . . .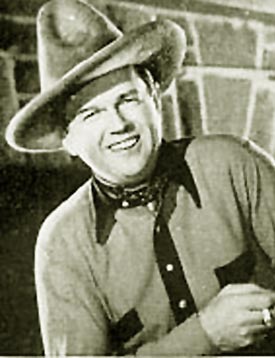 Left, Charles Belden in front of "post office" with purported mail sacks; Right, Charles Belden from a cigarette advertisement.

In the advertisement, Belden claimed that the cigarettes "were manufactured from costlier tobaccos. No wonder," he alleged, "they have such a rich, cool, flavor!" Pitchfork cowboys were also featured in 1938 national advertising campaign.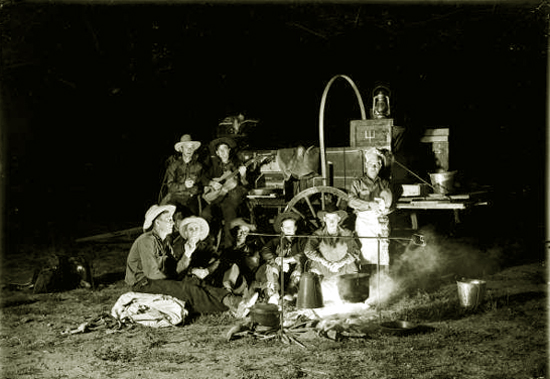 Photograph used in cigarette advertisement, 1938.
The mental imagery sought to be portrayed was that the cowboys lounged around the chuchwagon at night singing and smoking their cigarettes. The advertisment tells us that the "Pitchfork bunch" is "at Cook George Weller's chuck-wagon. Ken Stingel wrangles his guitar, while the boys vocalize that good old favorite, 'Home on the Range.' Camels aplenty here for, as Ted Riegel (right of coffee pot0 puts it, 'After you've tucked away a hearty meal, there's nothing like a Camel,' digestion's sake."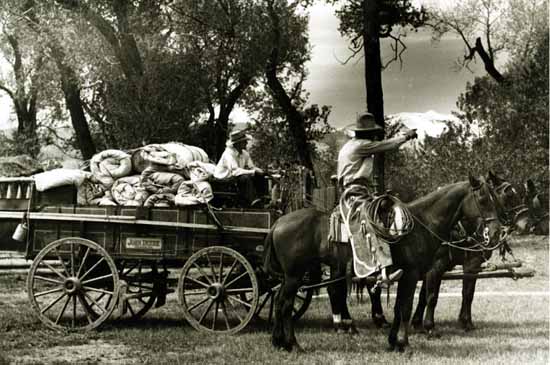 Z Bar T hoodlum Wagon, 1937
John Deere discontinued wooden wagon making in 1947.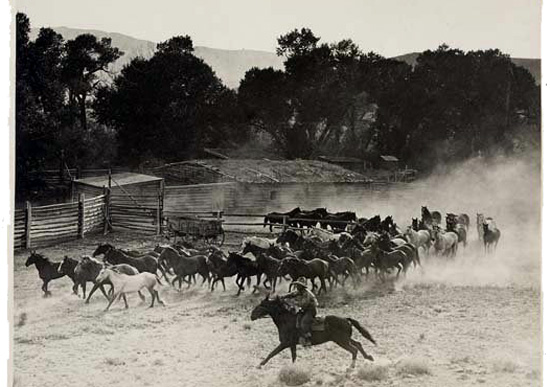 Z Bar T Remuda, undated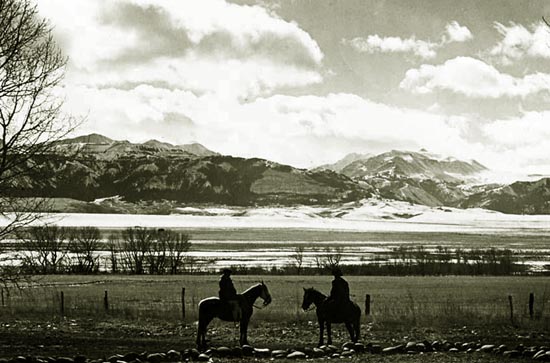 Scene on the Pitchfork, undated.

"When Winter Comes to Wyoming."
Next Page, Belden Photos continued.